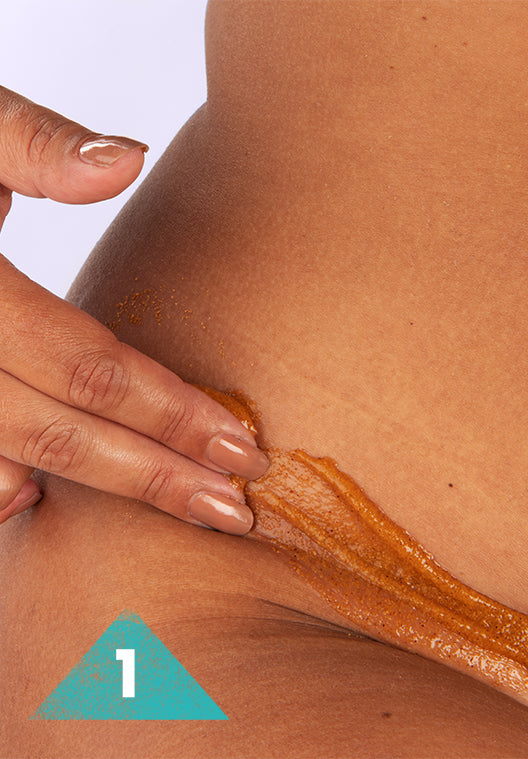 Exfoliate
Regular exfoliation pre- and post-hair removal is essential to preventing & treating ingrown hairs. We recommend that you gently exfoliate every 2 – 3 days, no sooner than 12 hours prior to hair removal and no sooner than 48 hours after, so as not to aggravate the skin.
The (nkd) All Over Body Scrub with Salicylic Acid & Hyaluronic Acid will remove dead skin cells, unblock pores and release hair follicles, and is suitable for use all over, including intimate areas.
Read more about our Body Scrub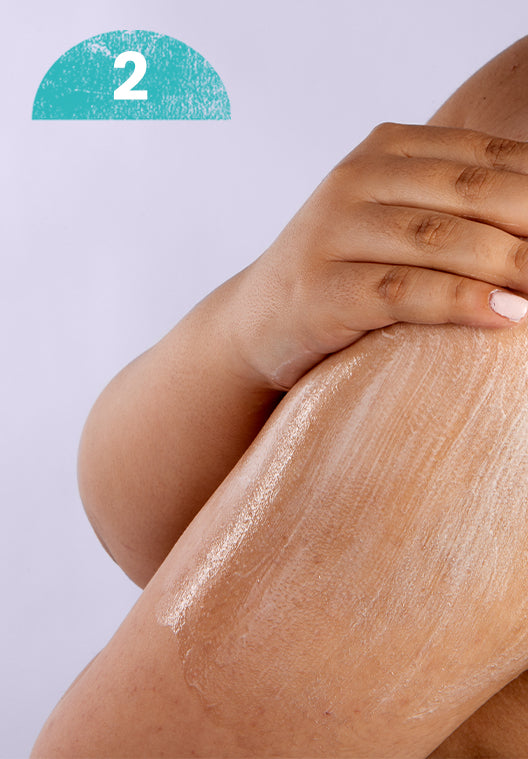 Cleanse
Keeping your pores and open hair follicles clean and free of bacteria after hair removal are vital to preventing conditions such as folliculitis (inflammation or infection of the hair follicles) or other lumps and bumps which can occur after the removal of body hair. We also recommend that you avoid any activity that causes you to sweat in the 24 hours after hair removal.
The (nkd) All Over Body Cleanser is naturally antibacterial, antiseptic & antimicrobial thanks to its Tea Tree Oil and Benzoin base. Soap-free and pH balanced for intimate areas, this gentle wash will never irritate, even on the most delicate of body parts.
Read more about our Body Cleanser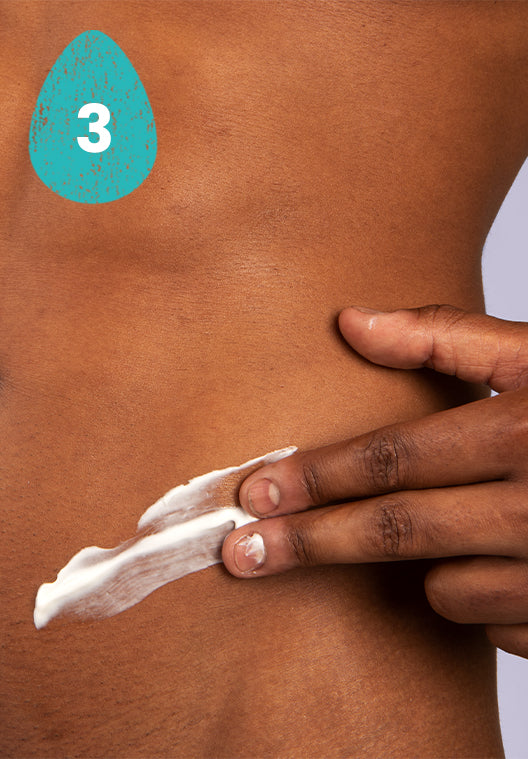 Moisturise
Ingrown hairs are also often caused by dry or flaky skin which prevents the new hairs from freely growing through. Keep all areas of the body soft, supple and nourished after hair removal by regularly moisturising all over. We recommend that you do not apply moisturiser to areas where you intend to remove hair from, on the day of or immediately prior to hair removal.
The (nkd) All Over Body Balm with Hyaluronic Acid & Natural Vitamin E will calm, hydrate and soothe your skin after all forms of hair removal. Naturally antibacterial, antiseptic & antimicrobial, this post hair-removal moisturiser also contains Aloe Vera, Cucumber Extract and Spearmint, which will feel wonderfully cooling and refreshing, when used all over – even on intimate areas.
Read more about our Body Balm