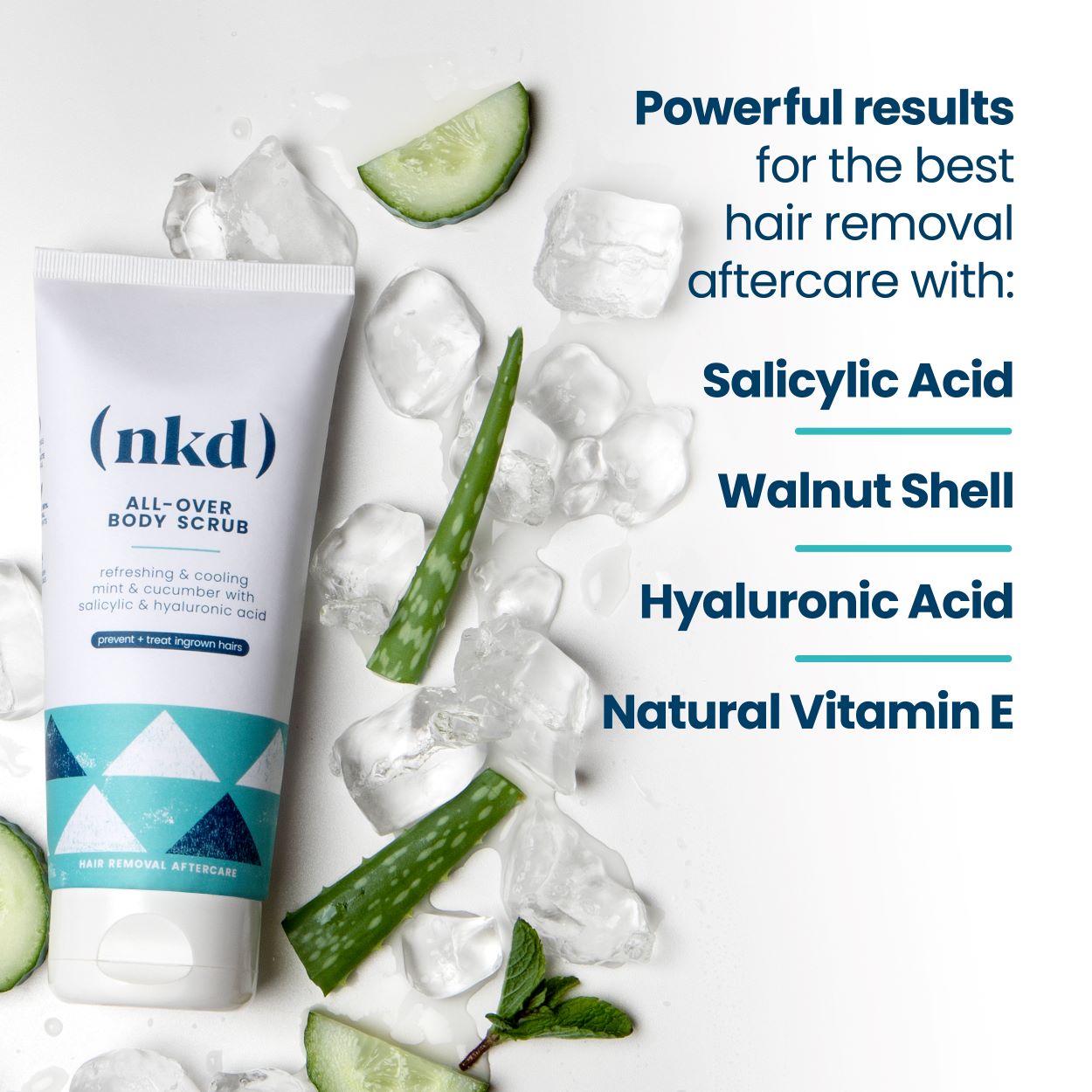 Ingredient-Led for Soft, Smooth Skin: Containing powerful ingredients for the best hair-removal aftercare results

Vegan & Natural Ingredients: All products veganfriendly with a high level of natural ingredients

Naturally antibacterial, antiseptic & antimicrobial: A tea tree oil & benzoin base give natural anti-bacterial, antiseptic and antimicrobial properties, helping to keep pores and open hair
follicles clean and free of infection.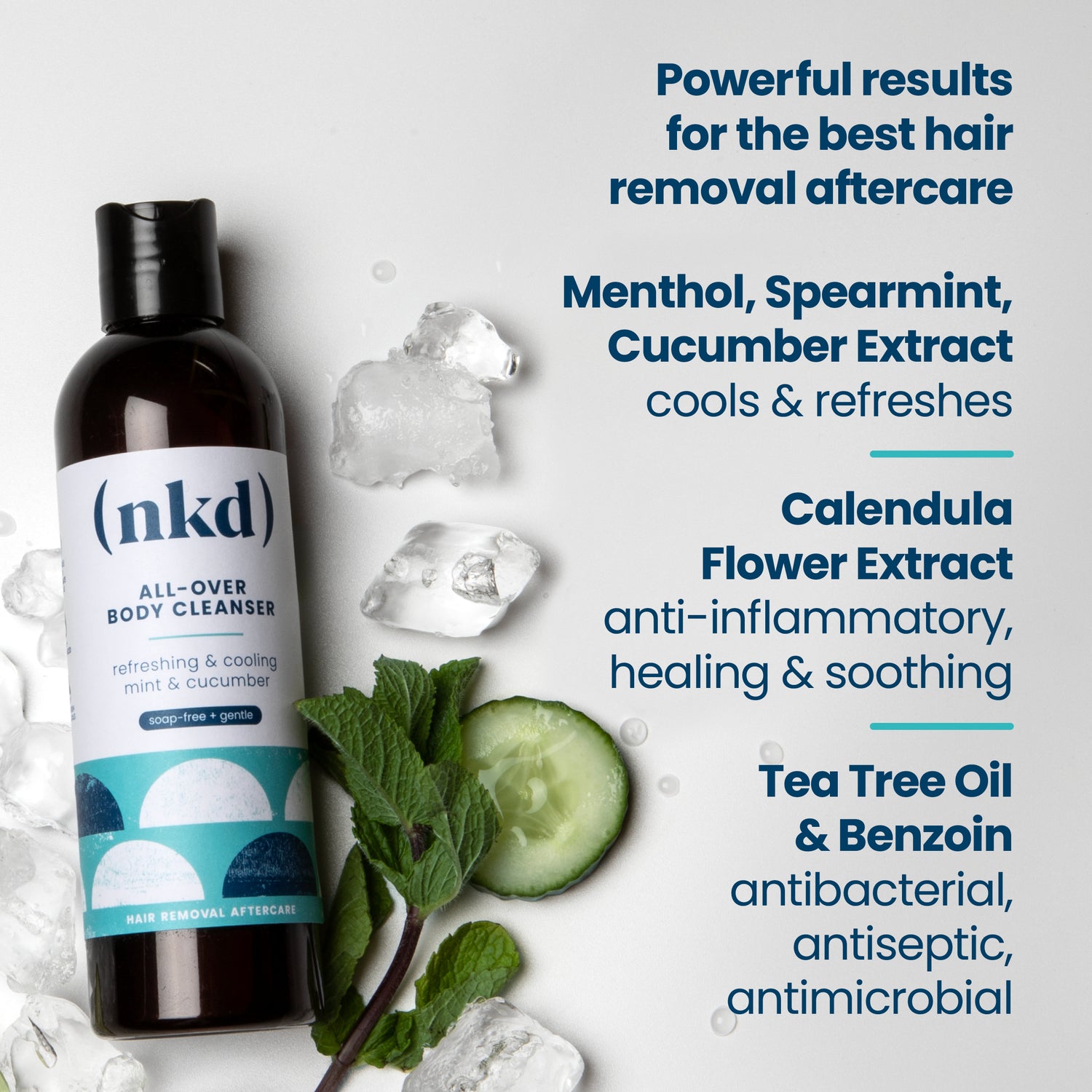 Hair Removal Aftercare for Everyone:
It doesn't matter who your clients are or how they identify.

(nkd) products are for everyone
Hair Removal Aftercare for Intimate Use:
All (nkd)
products have been designed for use on intimate areas.

Hair Removal Aftercare that Cares:
We believe in the principle of business for good. Every time
someone does business with us, we give to someone else on the basis of "buy one give one"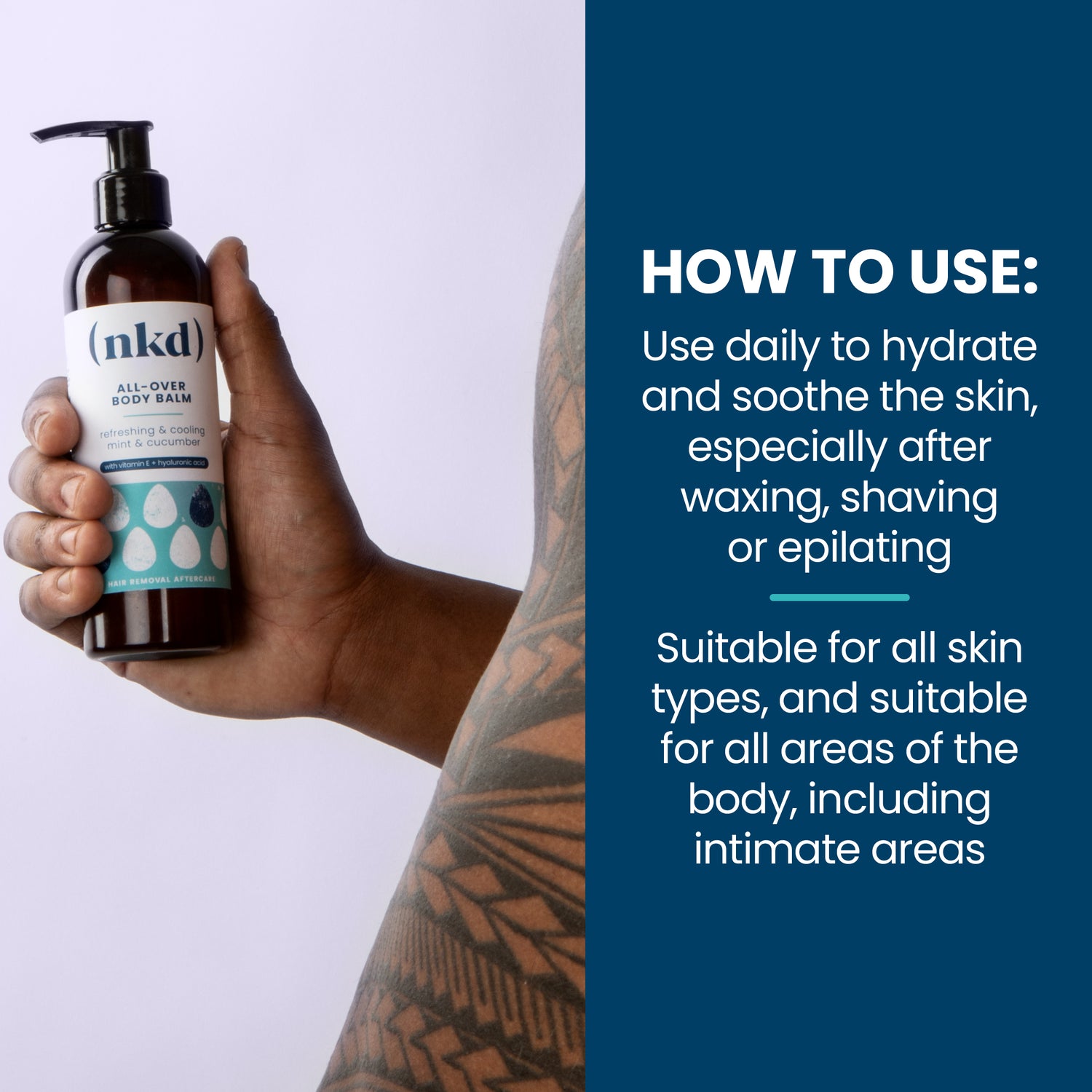 Cooling & Soothing: The combination of cucumber
extract, Spearmint oil and menthol will feel wonderfully cooling and soothing after all forms of hair removal.

Luxurious & Decadent to Use: Luxurious hairremoval aftercare that your clients will love using to
soothe and smooth - as opposed to being purely functional.

Non-Judgemental: We say cut all this unnecessary judgement around hair removal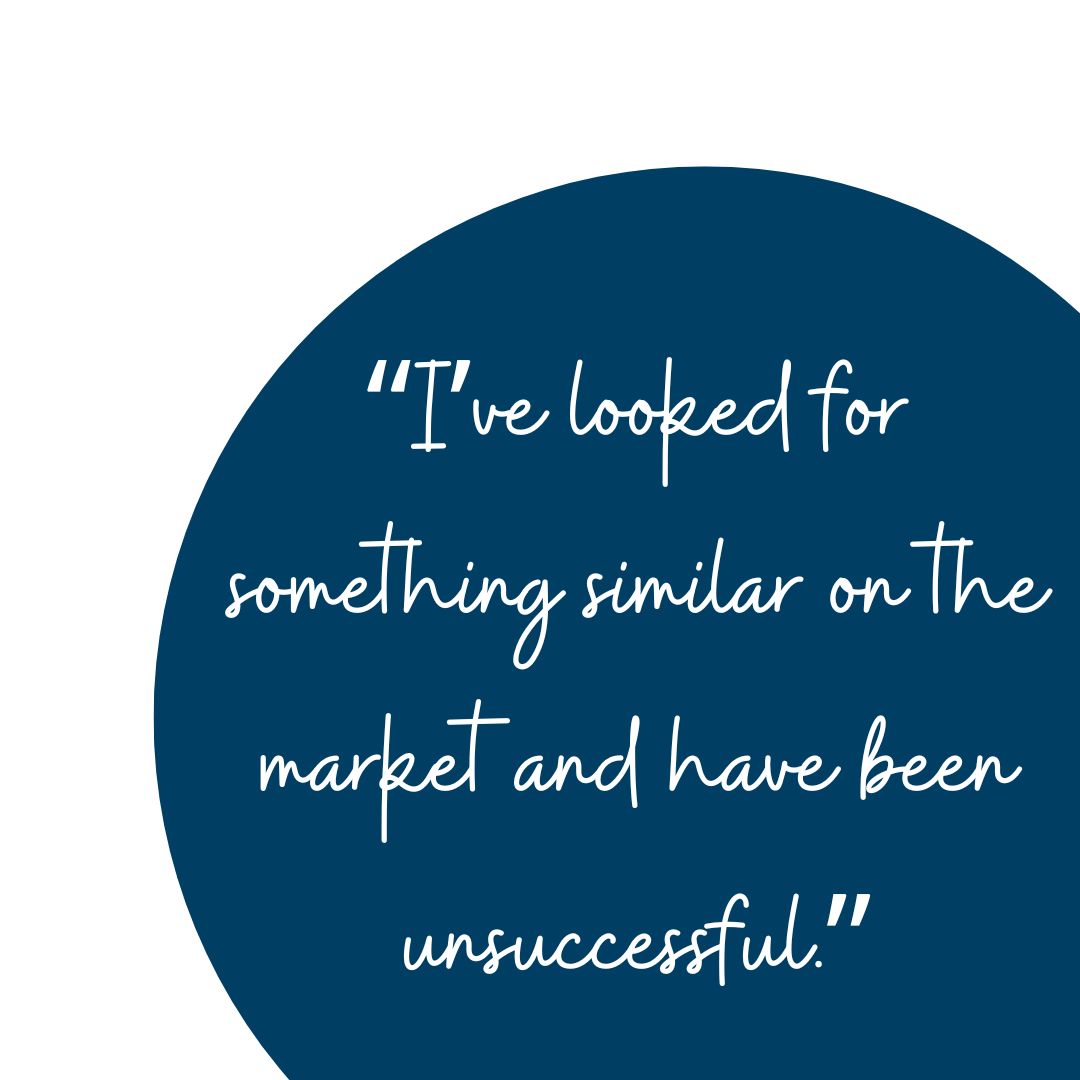 Available as single units with a profit margin
of 30% (trade price Vs RRP) and bundled as
kits with a margin of 40%
Who are (nkd)?
(nkd) is a super-successful and multi-award winning chain of specialist waxing salons in the East Midlands. We've been keeping our female and male clients hair-free and care-free since 2009.

Having become increasingly frustrated by the lack of available options when it came to waxing aftercare solutions (especially intimate waxing aftercare
solutions!) we decided to develop our own range of waxing aftercare products.

At (nkd) we really don't mind who you are, what you look like or how you identify. We don't understand why so many products have to be targeted at a
particular gender or lifestyle choice. Knowing that bodily hair removal can be such a deeply sensitive, personal and emotive topic, we just want to provide
great products which help anyone who chooses to remove any of their body hair feel better about themselves.
Trade Prices
A trade price list is available on request - please complete the form below and we will send you a trade price list.
Available in a salon-size 1L bottle, our All-Over Body Balm provides the perfect luxurious finish to all of your waxing treatments, to immediately cool and soothe your clients' skin after waxing – all over. This provides the perfect pathway to retail – and will make your room smell amazing too! 1L bottles can also be retailed to any (nkd) superfan clients you may gain.

If you'd like access to our trade price list, please give us a little more information about yourself and we'll send it over